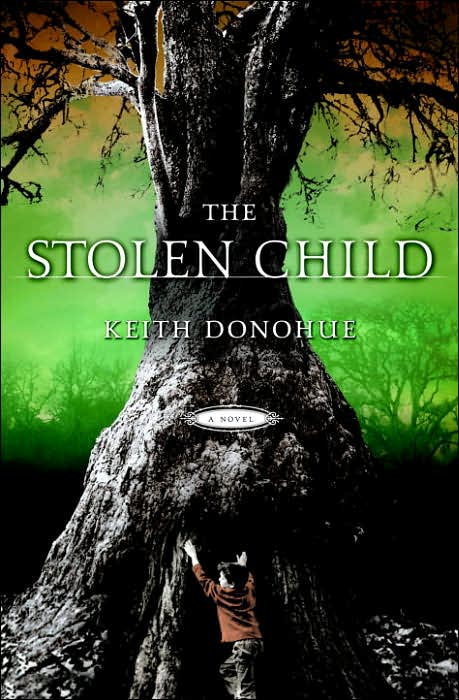 I've been wracking my brains trying to think of a good book that I've read recently that is 1) not widely read (at least I don't think so, or not yet) and 2) I haven't already rambled about on my own blog. Then I remembered this little jewel.
I read
The Stolen Child
last year, when it first came out in hardcover - note that the softcover is different, as it probably didn't do too well.
The story follows a very interesting premise based on a Yeats poem of the same name. A child named Henry Day is taken deep into the woods and swapped for a changeling who has the ability to change his features to match anyone's. As this changeling assumes the life of Henry Day, growing over time and experiencing life, Henry Day becomes known as Anniday, and slowly succumbs and adapts to life with the other changelings in the woods, forgetting his past, and biding his time until he too, will be able to swap with another child's place.
The narrative follows both the fake Henry Day and the real, now Anniday, as they move through the lives that are not theirs, and as each begin to question who they were before they were changelings, and search for answers that will give them permanency.
The novel isn't the best written thing I've ever read. Sometimes I felt it could be tighter in its prose, and sometimes I felt that the plot itself could have been tightened up a little. But there are moments in this book where I felt a genuine anguish for these characters and the lives that have been ripped from them, and for the people around them whose lives have, knowingly or unknowingly been altered. The plot is so inventive that I can't help but be interested, and I want to know how it could possibly turn out for them, caught in a situation where they can't possibly win. I'm a sucker for multiple POV storylines like this, for plots involving switches and secrets, and the added "woodland magic faerieland" aspect to it only makes it more fun for me. Don't read expecting the great American novel, but I think it's an entertaining read.